Cast Winery Private Tour and Old Vine Zinfandel Vertical Wine Tasting With Cast Owners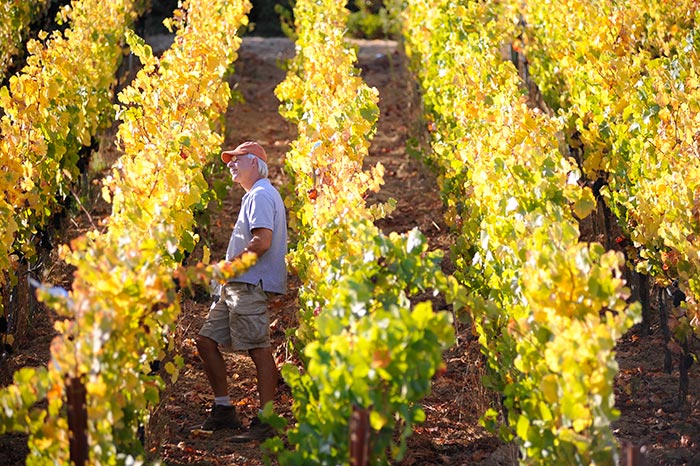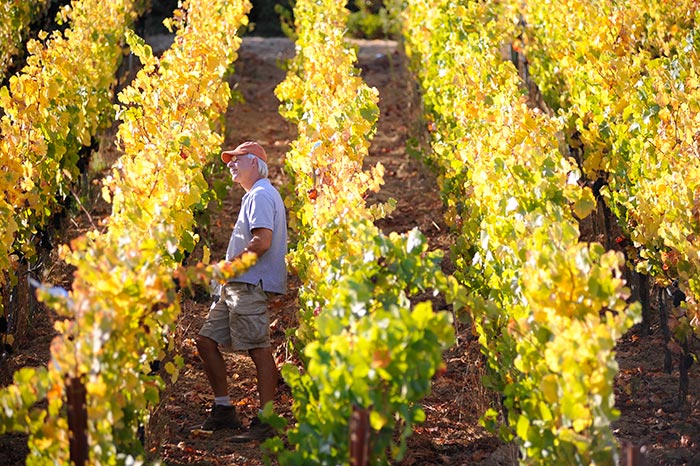 Cast Winery Private Tour and Old Vine Zinfandel Vertical Wine Tasting With Cast Owners
per person

Cast Wines
8500 Dry Creek Road, Geyserville, CA, United States
Region: Geyserville, Sonoma County, California, USA
Availability: Beginning February 2018
Min 2 ppl | Max 10 ppl
The Experience
Enjoy a private experience at Cast Wines with one of the owners, Ann and Jack Seifrick, where you'll enjoy a tour of the working winery and vineyards and hear personal stories of winemaking as well as how the winery got it's start from the owners of Cast themselves. Your experience begins with a walk through the Grey Palm Vineyard, one of the best views in Dry Creek Valley, with a glass of wine in hand. Your guide will discuss how the grapes are nurtured and prepared for harvest by hand, to ensure the highest quality is maintained, and give you insight into their sustainable farming practices. You'll then head over to the crush pad where you'll be given an overview of the harvesting and winemaking process. Finally, you'll then proceed to the fermentation tank area and into their barrel aging room for a closer look at each step of the winemaking process and finish with a special seated vertical tasting of their Old Vine Zinfandel, featuring 2013, 2014 and 2015 along with a taste of the 2017 thieved directly from the barrel. This special Old Vine Zinfandel vertical tasting will be accompanied by a cheese and charcuterie place. To complete this lasting experience, each guest will be treated to a signed bottle of wine, likely the 2014 Old Vine Zinfandel, by winemaker, Mike Gulyash.
Included:
Tour of Cast winery and vineyard with one of the owners
Vertical Wine Tasting of 3 Old Vine Zinfandels plus a barrel tasting
1 signed bottle of 2014 Cast Old Vine Zinfandel Watson Vineyard to take home
Enjoy cheese and charcuterie plate with wine tasting
Duration: 2 hours
About The Winery
Cast Winery is tucked into the forest on a tranquil bench above our Grey Palm Estate vineyard in bucolic Dry Creek Valley, Cast Wines grows and produces handmade wines in limited quantities using old-world techniques highlighting the very best of Sonoma County. Our spellbinding views enhance an authentic wine country experience recalling a simpler time. We are a small scale, personalized group striving to produce great wine and delivering it to our guests with true hospitality. Every member of our team contributes toward creating a romantic, memorable and enjoyable experience to those who visit our magical site. Our grapes are sourced from Dry Creek and Russian River's best vineyards and our wines are made by celebrated Sonoma winemaker, Mike Gulyash.
Payment Policy
100% advanced payment by credit card. If an Experience can not be confirmed, a full refund will be provided.
Cancellation Policy
15 days before 100% return of payment; 10 days before 50% return of payment; 7 days before, no return of payment